Relocation to Vienna
– the Wiener Möbelpacker is your experienced partner
You are planning relocation to Vienna? Let us ensure together that the relocation goes as smoothly as possible. With our help, not only do you save time, but you can also be completely sure, that your valuable furniture is in good hands. Those who plan a move on their own, can experience a lot failures and mishaps during relocation. If destroyed furniture must be replaced at the end, then it cost not only nerves, but also money.
Instead, rely on our professional help. We already have many years of experience in the matters of moving. In addition we have trained and motivated staff, which always operates in the interests of the customers. You also benefit from the fact that we are used to carrying heavy, bulky furniture and everything runs smoothly.
Relocation in Vienna
– transparent and fair
You can rely on us when moving, because we address great importance on punctuality and reliability. During relocation in Vienna it is essential to rely on your partners – we are aware of this responsibility. In addition to the virtues of punctuality and willingness to help, something else is equally important: transparency and fairness in pricing. Precisely for this reason, we will visit the real estate in advance together with you. This service is completely free of charge and without obligation for you. This means that you can think about free consultation in peace and quiet, whether you want to use our services or not. To plan the budget better for an already costly move, we always offers fixed prices, which we calculate so that our customers will benefit from a very good value for money.
Quality and efficiency
at same place
With relocation in Vienna, the quality of the moving company is of great importance. Otherwise, it can happen quickly that things break or process does not run smoothly. Because of that we always work and proactively plan every step, so we can spare your and our time. When you rely on professional help for relocation in Vienna, then you may sit back and relax. It is our daily business, making large and small removals. Therefore, it doesn't matter what kind of real estate it is at all. We take care of all the circumstances and cope with difficult ones in professional manner. Narrow staircases, massive furniture and other obstacles are not excuse for us and cannot prevent us from working efficiently.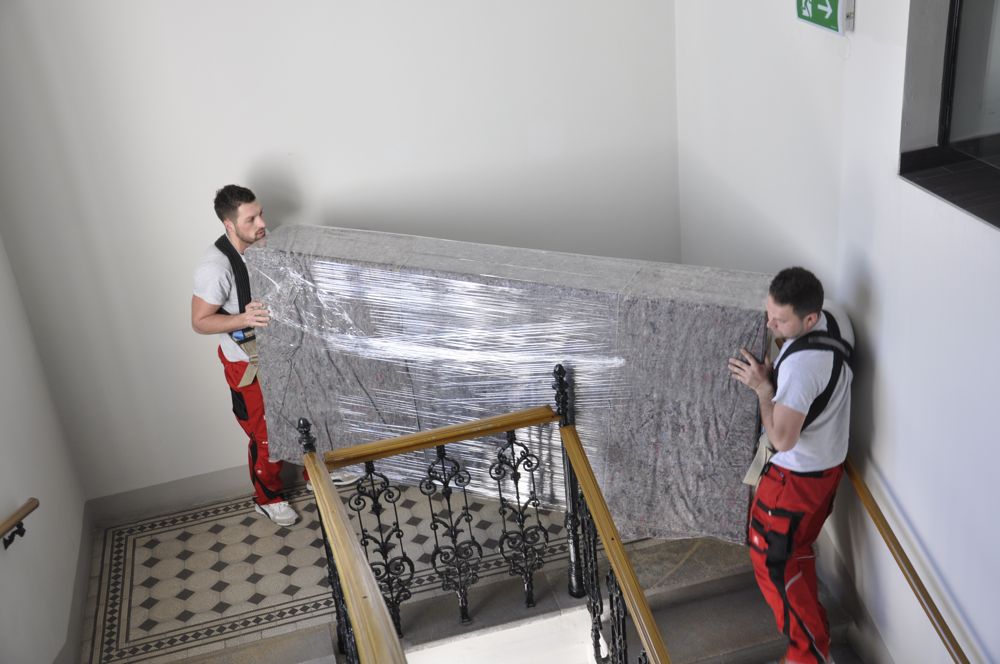 We feel at home
in Vienna
Since our company and our employees are from Vienna and its surroundings, we know the area very well. Our drivers are always able to find the best route for you. In this way, the risk of an accident is minimized drastically. In addition, we find the old and the new address immediately and without any help from the outside. Only like this, we can make sure that we arrive on time at the customer's location. We know that you rely on us and the satisfaction of all our clients is always in the first place. Also, you can be sure that our service is not only very well organized, but also fair priced. If you need further help, we take care of your relocation in Vienna, also by mounting lamps, as well as disposing furniture or packaging materials. Wenn Sie diesbezüglich irgendwelche Fragen hätten, benutzen Sie unser Kontaktformular oder rufen Sie uns einfach an:
+43-676-612-33-30
Ihr Wiener Möbelpacker Team
ADDITIONAL OFFERS