International relocation to and from
Vienna – runs smoothly with our advice and assistance
If you move abroad, you may experience a lot of stress. Normally you need to do a lot of planning in advance. Everything must be taken into account, especially the expenses. In a word –it is a nightmare! Therefore, it is very important to have a reliable and competent partner on your side. If you are planning to relocate in or even, out of Vienna, we are your best choice.
We have a lot of experience in packing the furniture, clearing the old or new location sites, or in any other matter related to your move, even if it is abroad. We are specialized in providing help, advice and support in this. We are available to our customers-no matter if we are dealing with relocation in Vienna or outside the country borders.
International move which
runs smoothly
Our activities are related to the needs of our customers. It does not matter if you need assistance for international move from its very beginning to the end, or you need our support during a certain phase of the move. All we do-planning, packaging, transport, resetting is strictly based on our clients` needs. Our customer service philosophy is all about experience and reliability. You are the one who tell us what needs to be done for you. You can rely on our employees-their competence, punctuality and readiness to help whenever you need our help. When you relocate from Vienna, no matter how demanding this process is, you need time for your family and your business-you need not to worry about your furniture for example. That`s why you rely on our service, which will provide you with safety, reliability and top speed.
You can rely on us
when moving abroad
Our staff are all experienced and trained so you do not need to worry about fragile items during the transport. All your possessions and furniture are well secured and padded, in order to avoid any breakage or damage. Also, our employees know how to arrange and stack boxes and containers properly to use the storage space optimally. Even in the case of trips which can last for several hours, the furniture and your stuff are safe in our vans. Our drivers are experienced in long-distance transport-they navigate quickly and accurately, in Vienna or some other country. Finally we are well aware and prepared to any difficulty which may occur during the move- they are minimalized by using our professional help.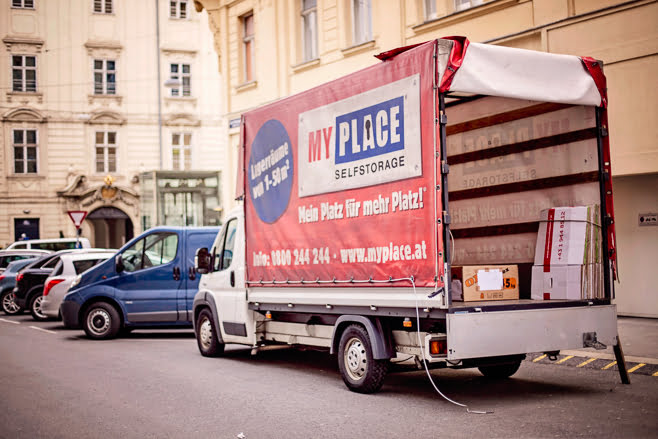 Dealing with
cargo-practically and eco-friendly
We have a great number of partners throughout Europe, with whom we do business regularly, so our costs are low, and we are environmentalist company. Our prices are transparent so you can see them at any time. We can do a complete relocation for you, with all steps it may take, or you can inform us if you need us to do a specific phase in the relocation. Among those many services we may provide you with, we also take care of the disposal of unwanted, surplus furniture, or any other you might need. The more things we do for you, the sooner you will be able to settle in a new home, enjoy your family or leisure time. Finally, we will provide you with initial, non-obligatory, free consultation, and we will give you a preposition for your move. This first meeting is free of charge. If you have any questions, please use our contact form or call us:
+43-676-612-33-30
Your Wiener Möbelpacker team